🖤🧡 Happy Halloween everyone! 🧡🖤
Today is the release of version 1.2 of Shy Gal Emoji, featuring several fun new additions to honor the spooky season!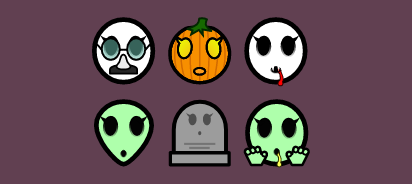 Now you can see 🥸, 🎃, 🧛, 👽, 🪦, and 🧟 as spooky cute Shy Gals!
But that's not all that comes with this release…
Non-standard Unique Emoji!
This release comes with a special treat for this halloween… 2 non-standard emoji built from custom zero-width-joined (ZWJ) sequences! ✨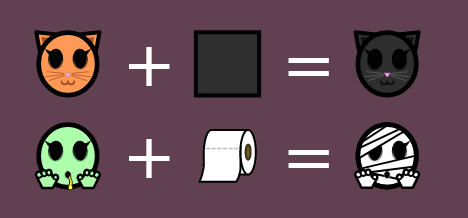 By typing 🐱 + [ZWJ] + ⬛ you can get a black cat Shy Gal face! By typing 🧟 + [ZWJ] + 🧻 you can get a mummified Shy Gal!
You might very rightly be saying, hey, that's super cool, how do i type a Zero Width Joiner, though?
Well, that's a very reasonable and hard to answer question. If you're on Windows, there are a bunch of ways, of which very few reliably work. There's several proposed solutions to this, including programs such as Microsoft's charmap or just straight up copy-pasting. Personally, I use WinCompose, which provides a handy hotkey of ♦ + Z + W + J. If you wish to copy-paste, you can sample from the included test.html file.
I'll be implementing more weirdness like this in the future, alongside traditional emoji!
Files
Shy Gal Emoji Font (v1.3)
1 MB
Version 1.2.0
Oct 27, 2021